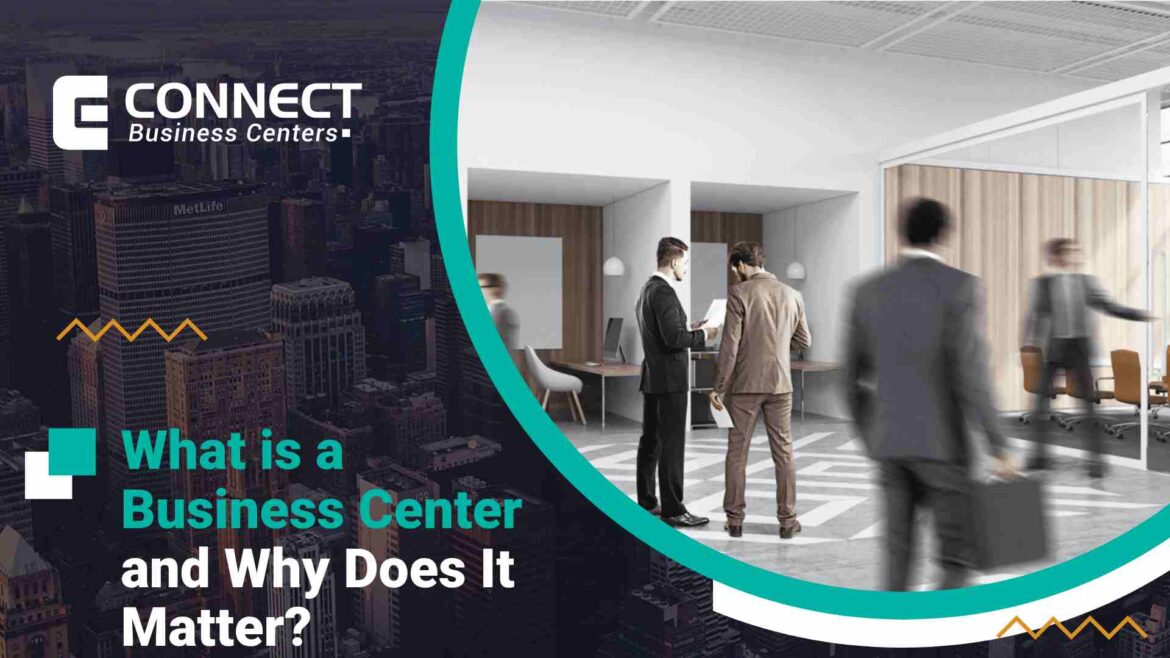 A business center is the solution if your company needs top-tier technological, commercial, and hospitality facilities in secure locations. Learning about what is a business center is a great idea, especially if you are managing a small company and want to save some money. No matter what kind of business one may have, occupying a work environment in a business center makes greater sense in light of the current economic climate and potential future developments.
In this article, we will be talking about what is a business center. An upscale variation of a multi-tenant property is a business center. It offers a comprehensive set of services to its renters. You hire an office that is fully furnished. There are executive offices for rent, and a receptionist is constantly on duty.
Navigating Through Different Types of Business Centers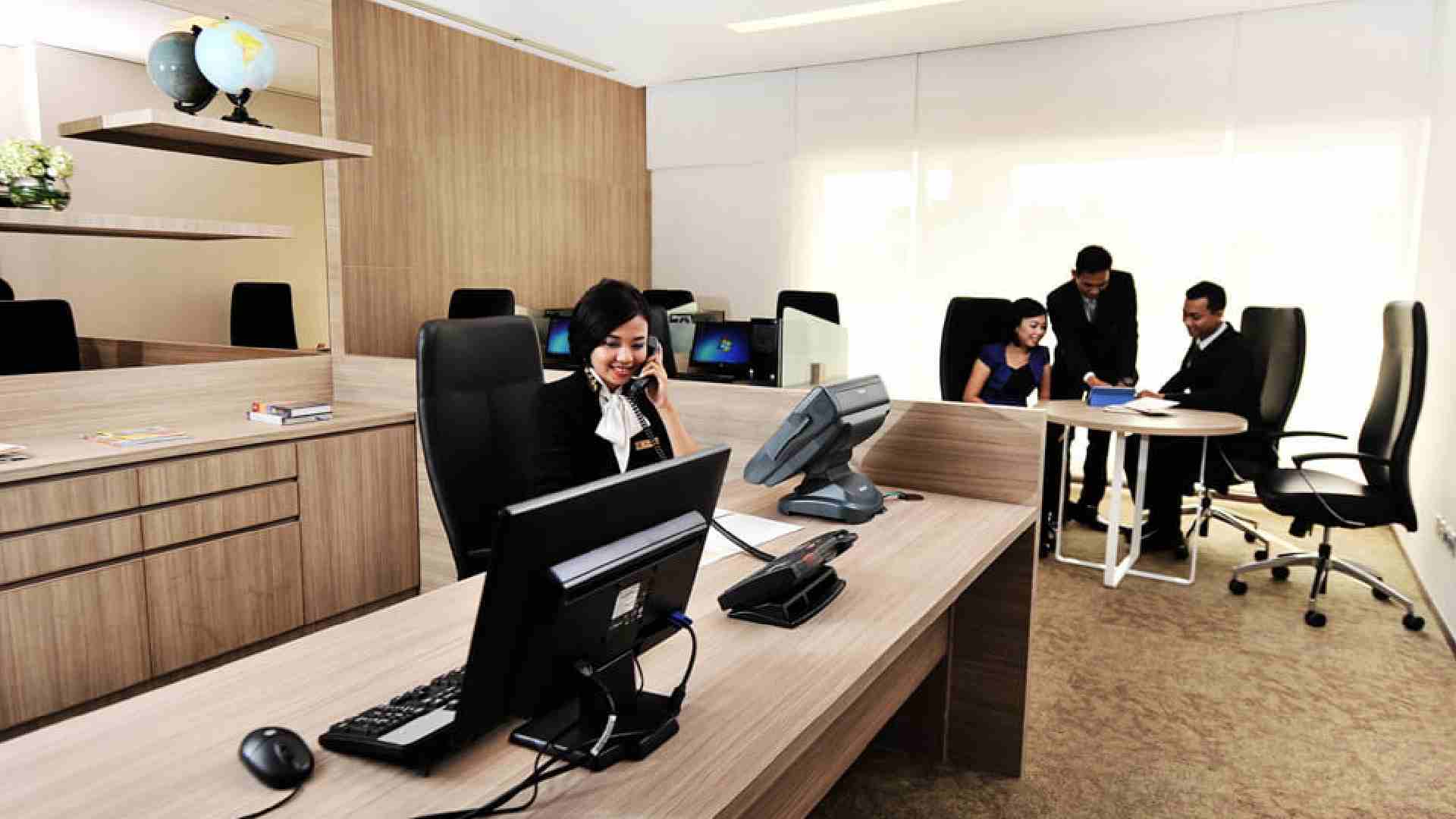 Let's define, what is a business center. A business center is a commercial building that is expertly maintained and provides complete company infrastructure for short- to medium-term periods. Depending on their unique space and infrastructure needs, clients can select from a wide selection of adjustable choices.
Everything you might possibly need to operate your firm in the most effective way is available in a business center. So whether you need copiers, fax machines, printers, scanners, modern furniture, and décor, or high-speed Wi-Fi connectivity, a local business center has everything you need.
It is a partnership without a commitment to the long term. Dubai business centers are a fantastic choice if you require temporary office space. In actuality, entering and departing are both straightforward procedures.
There are many different types of business centers, here are some of them:
The Range of Services: Executive Offices for Rent
All businesses, no matter how big or little, require a respectable physical location from which to conduct their operations. However, it is critical for businesses to identify the ideal location that can enhance their reputation. The executive office for rent may be the ideal choice as a result; especially, if you find one from the list of business centers in Dubai.
The following are some advantages of using the best executive office in UAE:
Private operation center: Executive offices in Dubai may be the ideal location for your corporate headquarters. You must have a location where your staff may effectively complete their responsibilities. A co-working area may not be appropriate as a result of frequent disruptions by other users. Additionally, sharing an office is inappropriate if your company deals with confidential or sensitive material. Consequently, having a private office can be the most beneficial choice.
Ready to move: These types of office spaces are ready to move. They offer all the commodities and amenities so you can quickly move and start operating. You will not have to deal with moving furniture, spending money on office supplies, or anything else. Additionally, you get to customize the area and mold it to suit your needs.
Administrative staff: One of your company's most valuable assets is its personnel. Because of this, they provide you with even more value by providing a group of qualified administrative professionals to handle your daily logistics. They provide a variety of services, including phone taking, mail delivery, maintenance, office cleaning, and IT support.
First-class service: With the help of the executive office for rent, you may completely expand your company. You have the opportunity to work in an excellent office setting where you have access to everything.
Versatile and Professional: Meeting Spaces in Dubai
If you want to ensure that your company stands out and seems professional, you must have a location where you can conduct meetings effectively thanks to having the appropriate equipment and cutting-edge amenities. Therefore, you must have an appropriate area to welcome and make everyone feel welcome when you sign new business alliances, contracts with customers, and agreements with suppliers.  Meeting spaces in Dubai is the best alternative for your needs.
Your business can grow if you have a great meeting space for rent in Dubai in which you can do business and host guests. A fantastic meeting room in UAE is a necessary addition to your business. Especially, if you are hoping to hold conferences, make deals, train your team, or merely have a space to let ideas flow.
Here are some justifications for why hiring a meeting space in Dubai is a wise move for your company:
Flexible agreements: The usage of the room is entirely up to you, whether it be for an hour-long meeting or an eight-hour training session for your staff. You can also choose whether you want to rent it for a day, a week, or longer. These Business center categories adjust to meet your needs.
Customization: You can alter the floor plan and area configuration to suit your unique needs. By doing so, you can make the most of your available space and guarantee that your guests have a positive experience.
Amenities: In response to your demands, they provide secure internet, a kitchen area, coffee, tea, and much more. Additionally, they provide everything you need to make your presentation or conference a success, including audiovisual equipment, stationery items, blackboards, and other supplies.
Collaborative Workspaces: Shared Office for Rent Options
One of the varieties of commercially rented space that you might locate is a shared office. Due to its affordability and the range of services and facilities, it offers, it is a great choice. A shared office for rent can be used to successfully manage your business. The key benefit is that you get everything you need in a professional business setting.
A company that has extra space can rent it out to another business looking for a flexible workspace under the concept of shared office space in Dubai. However, it may also be used to describe a co-working or serviced office space. Due to this, you must pay close attention to every detail when searching for a shared workspace in Dubai to determine whether it will work for your business. No matter how you want to work, these office space alternatives have several advantages:
Collaboration: The ability to collaborate is one of shared office space Dubai's best advantages. You must expand your network as a firm. Working in a setting that is connected to your industry's business climate is the greatest method to do this.
Scalability: Flexibility for your organization is an excellent feature of shared office space. You must strive for growth regardless of if you are a start-up or a new company. As a result, you want to hunt for a location that can accommodate your team's ongoing change.
Modern spaces: You get access to top-notch facilities when you rent a shared office space. You can work in a cutting-edge office with the most recent technology and equipment by leasing this sort of workplace. This offers a creative, energetic, and entrepreneurial environment.
The Essence of Flexibility: Co-working Spaces in Dubai
Due to its expanding market, the UAE has become the #1 location for small enterprises looking to grow. Although there are numerous possibilities for renting an office, the co-working space is the ideal option for networking and cost savings.
What is a business center co-working space? In a co working space in Dubai, you may work independently and have access to the best amenities and services while completing your responsibilities.
If you know what to look for in a coworking space, you can find great advantages:
Affordability: If you are a new company or a freelancer, renting a private office might not be the ideal choice for you. Because of this, a co-working space is an affordable option for your company. For a small portion of the cost of a corporate office, you may work from your co-working space in the UAE. Furthermore, as co-working spaces provide a wide range of amenities and services, you can benefit from the advantages and advantages that you often receive when renting a serviced office.
Networking: The greatest co-working space in Dubai can provide you with several options for collaboration with like-minded individuals. As a result, forming alliances and cooperating with those who share your objectives might help your firm.
More productivity: Being able to work from home might be distracting. Because of this, working in the best co-working space in Dubai will allow you to do your job without being interrupted. You can so boost your productivity by concentrating on your main tasks.
Elevate Your Privacy: Private Offices for Rent in Dubai
You need a private office in Dubai so that you can conduct business without interruptions in order to run it properly. Private offices have a reputation for being conventional work settings. There, employees gain greater privacy but less engagement with coworkers, plenty of quiet focus but little cooperation, and excellent image and prestige but limiting function and flexibility.
Renting a private office in Dubai might be quite advantageous for your company:
Affordability: The ability to save money and time is one of the biggest advantages of having an office. Additionally, if you have a small budget, you can still enjoy all the advantages of leasing a private office for rent in Dubai at a reasonable price. A private office is an affordable choice even for major corporations wishing to open a branch. You can have a complete working office for a small cost rather than renting a big space for a lengthy time. Moreover, you will not need to bother about upkeep or cleaning.
Security: As implied by its name, having a private office in UAE is ideal for your company since you can enjoy complete solitude. Likewise, you can even run your business around the clock thanks to the greatest safety precautions we put in place to help you succeed in this vast metropolis. With private office space, you may operate in a secure setting. This is without worrying that someone will steal your tools or sensitive information.
Boost productivity: You can provide your staff with a dedicated place by renting a private office. Your employees will be more productive because they will be concentrated on their responsibilities. All of this will have a favorable impact on your company, therefore it is advantageous for businesses who want to expand.
Bridging the Gap: Best Virtual Offices in Dubai
A virtual office in Dubai is a great choice for businesses that are just getting started to avoid the overhead expenditures of renting a physical office. You can increase the success of your business and gain a renowned location with the best virtual offices in Dubai.
Since Dubai is an economic center and has a growing market, many companies seek to establish a presence there. Businesses from all sectors want to participate in the UAE's rapidly expanding economy. And they do so by establishing a presence in Dubai. However, renting actual office space is a cost that not all businesses can afford. For this reason, renting a virtual office with Ejari registration in Dubai may be the most affordable way to get the coveted company address you need in the middle of the city.
A virtual office in Dubai provides you with a legitimate, dedicated company address in a prime area with all you need to properly manage your activities. Also, you can rent a virtual office Ejari Dubai with no problems.
You can appear to be a local firm with a virtual workplace in Dubai. Because you will have a physical address in this significant metropolis. This will increase your client's trust in you, which is fantastic if you want to reach more people in the UAE.
Additionally, it gives you access to a respectable address that will raise the regard that your customers have for your business. Your customers will feel like they are working with a local business irrespective of where you are operating your business if you have a local address.
Seamless Solutions: Serviced Offices in Dubai
In Dubai, a completely furnished serviced office may be the ideal location for your company. Your company must make a strong first impression on all potential customers, partners, investors, and office visitors. You must therefore have a space that captures the spirit of your business. It must be a professional workspace that demonstrates how seriously you take running your firm.
The benefits of serviced offices in Dubai are:
Furnished office: Because the serviced office space for rent comes completely furnished, you do not have to buy any. Furthermore, you do not have to spend time organizing your office's layout.
Modern infrastructure: Modern infrastructure and cutting-edge facilities are available in serviced offices in the UAE. Visitors will be struck by the office layout and the superb working environment.
Choosing Your Ideal Business Center: A Step Toward Productivity
Now that you know, what is a business center, it is time to learn how to choose the perfect one.
Demographics: Take into account the placement of your target audience. Look into the many demographic aspects of the area around you, especially the area near the location you choose. If the success of your company depends on visitors coming in, you should set up shop as close as you can to your target market.
Office space layout: In order to make your staff feel comfortable and impress visitors, your business center must have rooms that are clean, contemporary, and equipped. Always seek a site visit before signing a lease to learn about the business facilities and amenities they offer.
Technology: The modern office needs AV systems, fast Wi-Fi, copying and printing devices, power backup supplies, and other business technologies. In addition to ergonomic furniture and adequate workstations.
Flexible lease agreements: As a resident, you should anticipate that your landlord will recognize, sometimes with little warning, that your company's demands are changing and that you must adjust. Your business center contract must be adaptable enough to meet these shifting needs.
Competition: Examine the sites of your competition. Living close to or across from a competitor's business is not a good choice. Finding a commercial place where you can display your base will be easier if you know where your competitors' companies are. Additionally, it might assist you in raising the bar for your product or solution in relation to competing enterprises.
Infrastructure: The infrastructure needed to support the high-tech requirements of current operations is lacking in many older structures. Make sure the structure has sufficient electrical and ventilation services to suit your needs both now and in the future.
Conclusion
If you know what is a business center, you can guarantee to save money when renting the ideal workspace. For companies starting up in a new area, business centers provide the appropriate environment. The majority of business centers are in popular addresses so that customers may take advantage of great connectivity. Plus, receive the most business advantages from the close proximity to other significant business centers.