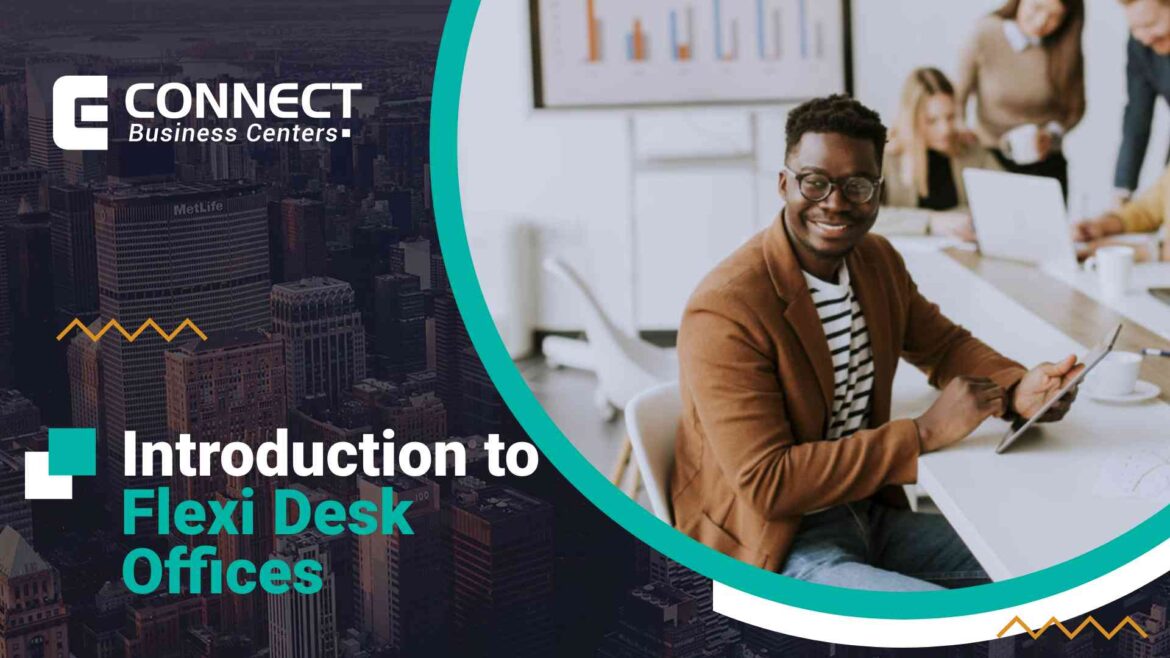 When you decide to start your business in the UAE, you must choose the type of office you want to rent to carry out your operations. As you may know, there are several options. But many do not know them, specifically do not know what is a flexi desk office. In the UAE, you can launch your business and opt for cheaper options to save costs, or for more expensive offices to take advantage of everything they have to offer.
In this article, you will learn about flexi desk offices. If you would like to know what is a flexi desk office, we invite you to continue reading to understand why it may be a great option for your new business.
Understanding the Concept: What Does "Flexi Desk" Mean?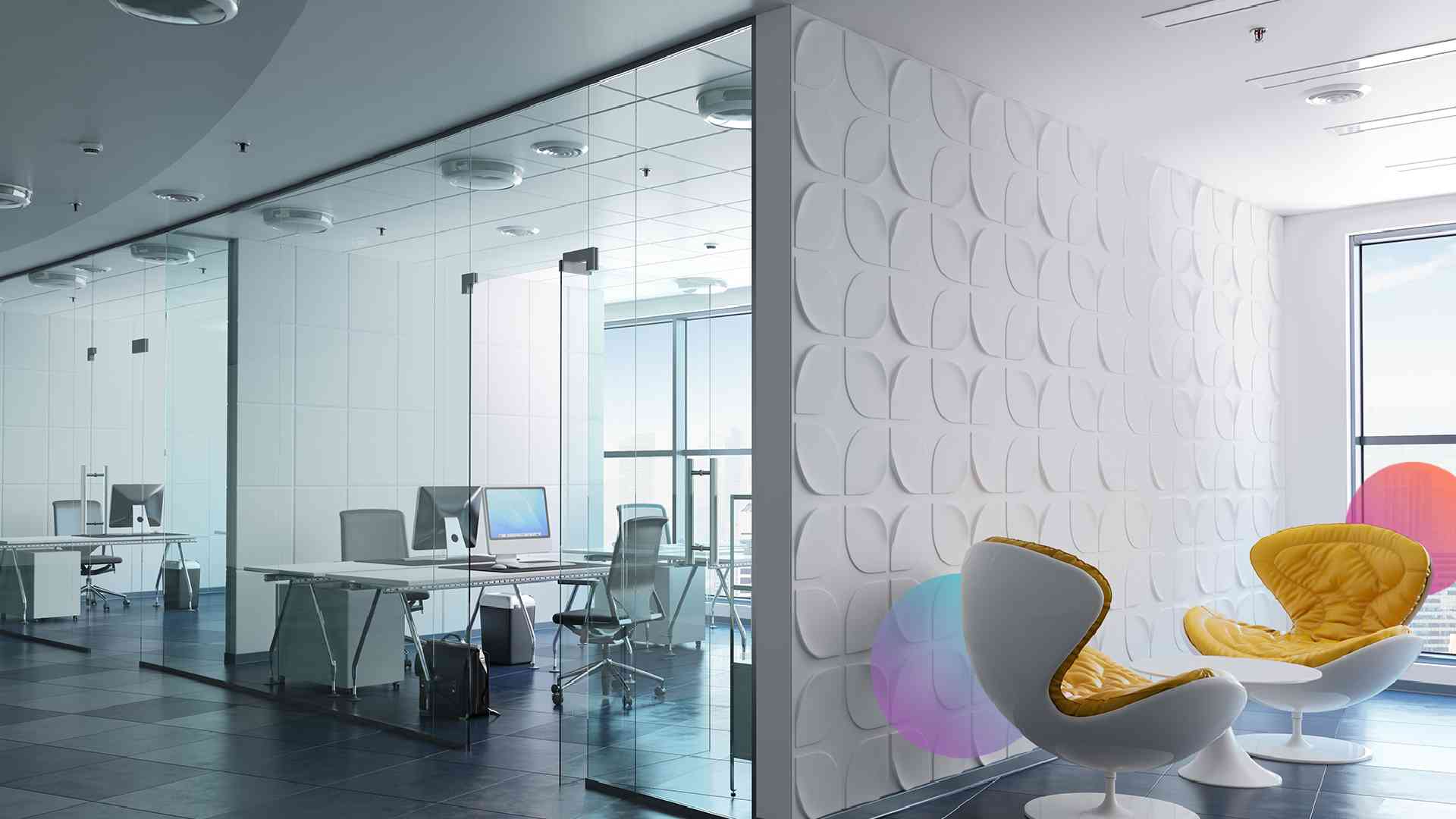 What is a flexi desk office? A flexi desk is a shared office that consists of a desk and a chair. It allows the business to have its dedicated space in a corporate environment but without having to rent an entire office.
It is also known as a hot desk or smart desk, and it is a workspace that you can rent to comply with the minimal requirement of a company registered in the UAE.
According to the UAE Government, you cannot start your business in Dubai or any other location if you do not have some kind of physical facility. For this reason, Flexi desks are highly popular.
Keep in mind that if you plan to establish a business in Dubai mainland, you are required to rent an office. Unless you plan to start an online business you should have a physical space.
Moreover, if you would like to apply for a UAE Residence Visa, you need to have an office space since you need to provide the business address.
Flexi desks are the best option for getting your business up and running. This is because they are more affordable than other types of offices and it is the standard workspace for many company incorporations.
Therefore, by opting for a flexi desk, you can start working immediately and enter the UAE market quickly. By saving time and effort, you can plan your strategy and start offering your products and services from a top business location in the UAE.
Benefits of Opting for a Flexi Desk Office
Having a flexi desk office in Dubai provides a myriad of benefits to your business. Whether you are an entrepreneur or an experienced corporation looking to enter the UAE market, you can get several advantages by opting for a flexi desk solution.
So, if you still do not know what is a flexi desk office and what it can do for you, check out the following benefits:
Perfect solution for startups: if you are just launching your start-up, you may not afford an entire office. Thus, with a flexi desk, you get a solution that allows you to feel like you are already an established business, with a PO Box, internet connections, and a phone number. Thus, you can go from working in your home to having an office for your start-up.
Business address: By opting for a flexi desk, you get a business address that you can use in your invoices and other correspondence. This way, your business will provide a more professional image. Moreover, you will show you are a serious entity.
Access to professional facilities: generally, flexi desks come with access to other facilities, such as meeting rooms, printers, cafeterias, video conferencing, and more. This helps you impress potential customers and run your business smoothly.
Cost-effective option: A flexi desk is the most cost-effective option for physical space in the UAE. It grants you a traditional office environment at a fraction of the cost.
Networking opportunities: a flexi desk is a coworking space where other freelancers, entrepreneurs, and investors Thus, you can interact with other businesses and potentially find new partners, make connections and even new clients.
Upgrading options: a flexi desk grows with your business. You can upgrade your lease to obtain more space, as simple as that.
Flexi Desk vs. Traditional Office: A Comparative Analysis
If you would like to understand even more what is a flexi desk office, you need to compare it with other types of workspaces, such as virtual offices or serviced offices.
Here we have several factors in which the traditional office is different from an office desk Dubai:
Rent: renting an office in Dubai is costlier than a flexi desk. In a traditional office, you pay for its size, whereas in a flexi desk, you pay for your desk which will be in the open layout of the company office. In case your business grows, if you lease a traditional office you have to consider moving for a bigger space while in a flexi desk, you can add new employees and pay their membership.
Utilities: in a traditional office, the costs for your utilities like gas, electricity and water are under your management. The costs may vary in a traditional office. But, in a flexi desk, you pay for the utilities under your membership, and you do not have to worry about maintenance or other aspects.
Furniture: unless you opt for a serviced office, a traditional office generally does not include furniture or office equipment. You have to decide on the arrangement of your office and equip it. While in a flexi desk, you get a fully outfitted desk. However, is a smaller space than in a traditional office.
Autonomy: the only advantage of traditional offices is that you get to decide what to do with your space. You get flexibility and autonomy. But, on a flexi desk, you cannot move the furniture or decide how to arrange the place.
Internet and Tech: you have to install Internet and tech as well as be in charge of maintenance. Flexi desks let you enjoy tech and high-speed internet at no extra cost.
Features and Amenities Offered in Flexi Desk Offices
Knowing what is a flexi desk office involves understanding what types of features and amenities it offers.
This is a crucial aspect when it comes to choosing the perfect flexi desk Dubai for your company. For example, you may need to look for a flexi desk that has meeting rooms because you want a private office space where you can meet clients or potential investors.
But, if this is not a requirement for your company, then you do not need to consider it. Therefore, you need to look for the right amenities and facilities, since it can significantly impact your daily operations.
Moreover, these amenities are not usually available in traditional office spaces for rent. Some of the typical amenities flexi desks offer are the following:
High-speed internet and secure Wi-Fi
Meeting rooms or conference rooms
Printers and scanners
Coffee and snacks, coffee machine
Fully-furnished desk
Mail and package services
Cleaning services
Parking
Phone number
Reception
Outdoor workspaces
Quiet rooms
Health & Wellness amenities
CCTV
Lockable storage
As you can see, there is a wide variety when it comes to amenities in a flexi desk. As a business, you need to look for the ones that are crucial for your operations.
At their core, flexi desks are spaces for collaboration and therefore, entrepreneurs and investors are looking for a place from where they can run their businesses in the UAE with access to top facilities.
How to Choose the Right Flexi Desk Office for Your Business
When it comes to finding a shared office space Dubai, you may feel overwhelmed due to the variety of options available. For this reason, you need to consider several factors that will help you make the best decision in terms of the best office space for your business.
First of all, you need to understand what is a flexi desk office and consider how long you will need it. In this regard, you can look for options that offer you a membership that adapts to the time you would like to use your office space. This is because some flexi desk options can be rented for hours and others for months.
Next, you have to think about the reasons why you need a flexi desk. Do you need it just for location? Or you would like to use its facilities and amenities?
With all this in mind, here are some useful tips for choosing the perfect space for your business:
Consider the type of work your business does: Do you need to work in a quiet place? Do you need a meeting room?
Location-related factors: do you need a restaurant, gym, or any other business nearby? Do you want your business address to be in a specific location in Dubai?
Prices: Do you want to save costs? Do you need a short-term lease?
Amenities and facilities: do you need a phone number? Is it required to have a staffed reception? Do you want to get coffee and snacks?
Flexi Desk Office: The Future of Workspace Flexibility
Businesses often look for Business Centers in Dubai to find the perfect workspace for carrying out their operations. However, more and more establishments are opting for flexi desks instead of traditional offices.
For this reason, they want to know what is a flexi desk office, and how they can take the most out of it.
One of the advantages of a flexi desk office is that it offers flexibility. Unlike traditional offices that require long-term leases, a flexi desk has flexible prices and types of memberships that adapt to your budget.
Moreover, a flexi desk grants your business scalability. If you hire more employees, you can pay for their membership and have them working next to you without having to rent a bigger office. You pay for what you need.
Lastly, if you want to move on to bigger office space, there is no problem, you can cancel your membership without too much hassle. For that reason, flexi desks are great for entrepreneurs, freelancers, and investors that want to start their operations but want flexible options.
Flexi Desk Office Etiquette: Best Practices for Productivity and Collaboration
Once you have decided to rent a flexi desk for your business, you need to know how to follow the best practices in this type of work environment. You also have to instruct your employees on what is a flexi desk office and how to behave properly to avoid conflicts.
Although some of these best practices are common sense, you need to have a list of rules to follow so you can respect other entrepreneurs and freelancers working there.
These are known as the best practices for productivity and collaboration:
Be mindful of your volume. Be considerate of how you speak and work since others are also trying to focus on their tasks.
Clean your desk. Do not leave your papers, office supplies, and any other important things laying around. And most importantly, do not leave food or drinks on your desk.
Be nice to others and adjust your behaviour. This can lead to making friends and business connections.
Do not put on loud music, instead, listen to it in your headphones, and do not take noisy phone calls at your desk.
Do not overbook the conference rooms and meeting rooms and do not use others' desks. Use amenities moderately and make sure to book the space you want to use in advance.
Keep your details confidential. Do not handle private matters in the communal space, it is best to book the meeting room and discuss delicate work situations in private.
If you want to bring personal items, keep them on your desk only while you are there. After that, bring them with you, do not leave them there.
Conclusion
Understanding what is a flexi desk office can make a big difference when it comes to choosing the preferred workspace for your business. As a company, you need to comply with the office requirement in the UAE, and a flexi desk is a great option for starting your business and saving some money.

If you would like to launch your business in the UAE and you are looking for the best location, you have to look for all of our options available in Connect Business Centers and get help from our Business Consultants to help you find a top location.