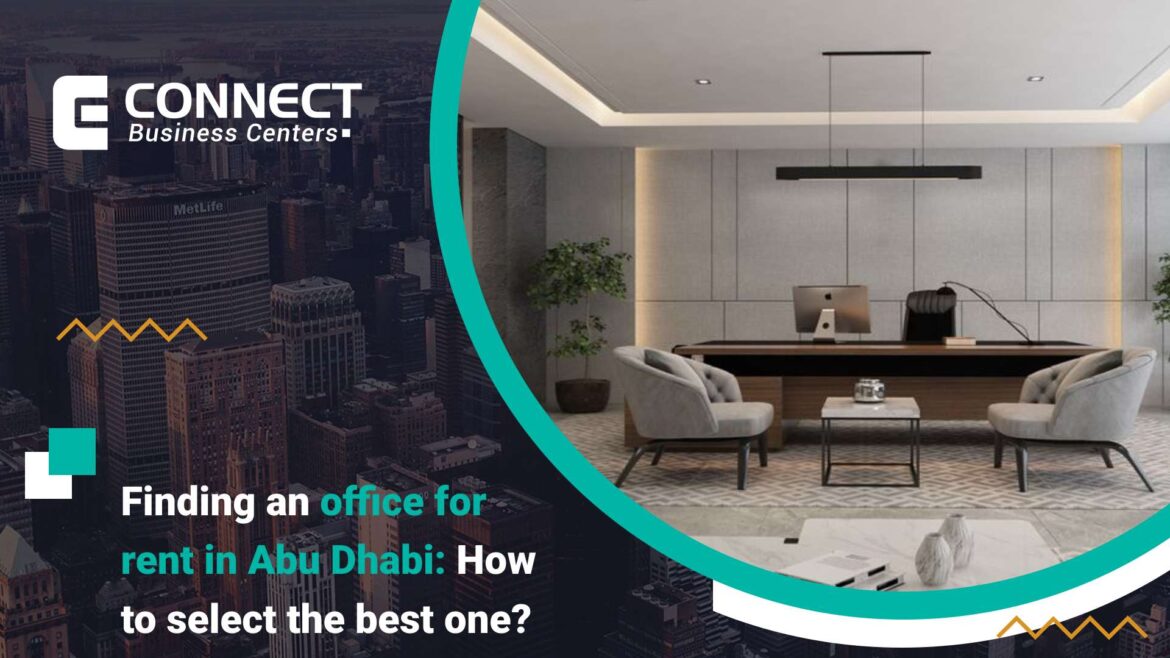 The business of offices Abu Dhabi is continuously in the news. It is a relevant subject, even worldwide, because it is about developing company strategies, hiring remote people, expanding into new markets, and saving money on overhead. This is why we are going to take a look at how to find the best office for rent in Abu Dhabi. Today, the government continues to compete in reducing taxes and thousands of requirements for foreign investors who rent offices in this emirate.
In this article, we will address the business of offices for rent in Abu Dhabi. Also, we will discuss how to make the best decision for you. We will focus on the following issues:
How are businesses in Abu Dhabi?
What is the business of renting offices in Abu Dhabi?
What are the vital features of the offices for rent in Abu Dhabi?
How can we help you select an office for rent in Abu Dhabi?
1. How are businesses in Abu Dhabi?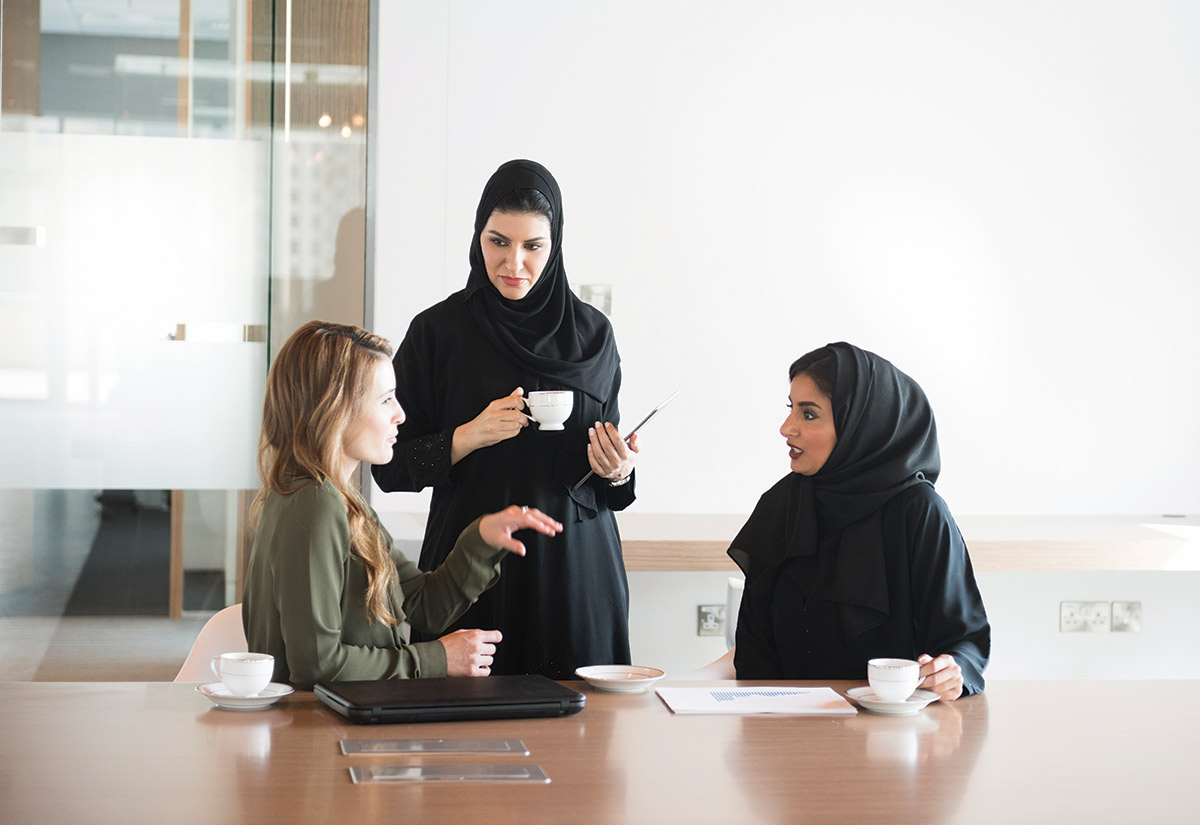 The majority of foreigners are unfamiliar with Middle Eastern Arab culture. It appears to be the truth, especially in light of the prevalence of Islamic rules.
However, the truth is that living in Abu Dhabi drives to a pleasant and accommodating atmosphere. Additionally, the legal reliability of the businesses in Abu Dhabi is fully confirmed.
To sum up, Abu Dhabi is a melting pot of individuals from many origins and ethnicities. Contrary to popular belief, you will feel at ease in this beautiful country.
1.1 Abu Dhabi's way of life
The ability to enjoy a blend of modernism and traditional culture makes it unique to relocate to a leased office in Abu Dhabi. If you are looking for handmade goods or real cultural experiences, the city has plenty of places to visit.
You do not need to be concerned about the common assumption that the Arab area is a desert with sand and camels everywhere. The UAE is live proof that this is incorrect.
Abu Dhabi, is an island 250 meters off the coast. Thus, you may enjoy the benefits of a stunning shoreline and magnificent dunes.
Without a doubt, this Emirate has everything. For example, to appreciate the arts, recreation, amusement, business, sports, and culture. Access to world-class education and life-changing possibilities is also relevant. Abu Dhabi is the location to rent a spot for anything  you need to find.
1.2 Business regulations in Abu Dhabi
Abu Dhabi eliminated more than 20,000 conditions for business establishment at the start of this year, 2022. Clearly, the measure is to attract more investors than are already converging in this appealing terrain. It is part of an ongoing procedural change spearheaded by the Abu Dhabi Department of Economic Development.
The Department is attempting to increase the ease of doing business by drastically reducing the prior restrictions, almost 30,000, by 71%. Abu Dhabi's economic policies state that the government would always strive to improve its rules, processes, and services, which comprise the environment required for any firm and investors to prosper.
Similarly, Abu Dhabi reduced business registration costs by 94% to bolster its standing as a destination for new companies and increase foreign direct investment into the Emirate.
1.3 Why should you rent office space in Abu Dhabi?
Under the measures mentioned in the previous section, it is clear that it is becoming easier to establish your business rented offices in Abu Dhabi.
Even before that, people from all over the globe have been living and visiting Abu Dhabi because of its natural beauty, rich cultural scene, fascinating heritage, and dynamic commercial landscape.  Add:
World-class culture and entertainment
State-of-the-art infrastructure
World-class medical facilities
International educational institutions and universities
First in the world in terms of visitor safety and security.
Favorable policies for foreign investment
Outstanding commercial ambiance
2. What is the business of renting offices in Abu Dhabi?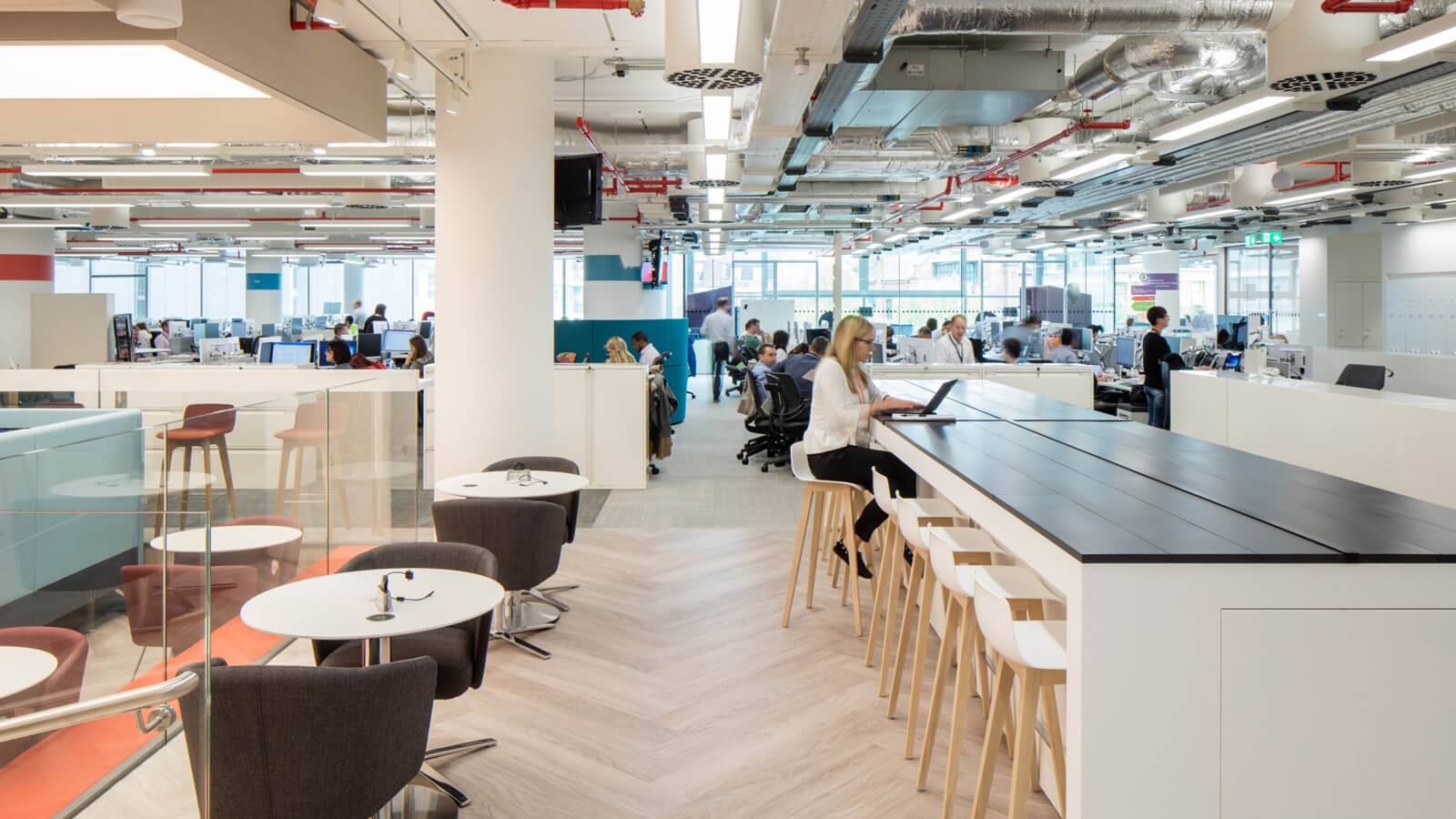 Office rentals in Abu Dhabi has been flourishing in recent years. It is due to steps like the aforementioned financial and economic policies. They encourage new investment and opportunities for foreigners to exercise their property rights and repatriate their income.
On this issue, 100% foreign ownership has recently been allowed in hundreds of sectors before for Emirati ownership.
2.1 The top business offices for rent in Abu Dhabi
It is time to delve into the main aspects to consider when selecting a fantastic office for your business in Abu Dhabi. These offices can be of different sorts: coworking, flexi desks, virtual offices, serviced offices, among a few others.
First of all, for illustrative purposes only, we want to quickly go through a shortlist of some of the best locations with office space for rent in Abu Dhabi.
The Sky Tower Commercial, located near the Abu Dhabi Municipality, is part of mixed-use development. This tower is in the center of the commercial sector of Reem Island and has facilities, flats, and whole floors for rent.
These towers are near the municipality of Abu Dhabi with multinational firms in mind. Baniyas Towers mix contemporary architecture with a trendy, adaptable interior. The buildings are near ministries and government organizations, and they have one of the highest automobile parking percentages in Abu Dhabi.
North Park is a low-rise office building with four parking levels located in Khalifa Park. Moreover, it is near a private jet port, government buildings, and many five-star hotels. Recently, another skyscraper erects on its premises.
This skyscraper is at Capital Center in Abu Dhabi. The International Tower, built by Woods Bagot, is a prominent Grade-An office skyscraper with almost 40,000 square meters of space. The LEED Gold certification recognizes the sustainable design and construction of the building.
Of course, we have to mention the Etihad Airways Center, located in the Al Muneera neighborhood of Al Raha Beach. Doubtless, it is one of the most modern office complexes in the region. The stunning concrete structure coated in aluminum and glass has a shade provided by sustainable grilles.
2.2 The free zones of Abu Dhabi
In addition to the fantastic places already mentioned, there are five free zones in Abu Dhabi where you can rent an office. These significant areas are as follows:
The Global Market in Abu Dhabi (best known as ADGM). That is a free zone dedicated mainly to finance and financial services. But it is also supporting non-financial startups and even retail companies.
The Airport Free Zone in Abu Dhabi (ADAFZ). One of the most financially supported free zones. Their firms are involved in the airline industry, which takes its possibilities far beyond the typical aviation or air transport. We talk about aviation facilities, logistics, exports, imports, legal services, catering, and others.
Twofour54, Media and Entertainment Center (best known simply as twofour54). It is a free zone that aims to establish a media and creative cluster. From movies, artistic events, and animation to web content and everything related to art and entertainment can stay in this area.
The Free Zone of Masdar City (Masdar City). It aspires to be a global leader in clean energy and commercialize sustainable solutions. Its forte has been betting by example. So, all those who participate in this area are usually already ecologically sustainable.
Khalifa Industrial Zone (abbreviated KIZAD). It is a free zone that combines commercial, logistical, and industrial initiatives. Its strengths are in production and logistics. Practically everything fits inside, including export, import, storage services, and even retail.
3. What are the vital features of the offices for rent in Abu Dhabi?
Has your organization started to outgrow its location? Perhaps you are merely relocating or growing to a new city? Or are you a startup looking for your first office space? Whatever your reason, locating a new office space may be incredibly difficult.
First of all, identifying what would make a place ideal for you and your organization is very personal. But there are certain common factors you may examine to make a selection.
The services provided by suppliers of offices for rent in Abu Dhabi are personalized. In all circumstances, renters have alternatives such as office space, décor, administrative help, personal or shared workstations, and the like.
Not surprisingly, offices for rent in Abu Dhabi often feature the following services and amenities:
Comfortable furnishings
Modern spaces
High-quality phone services
Both conventional and electronic mail
Access to high-speed internet
Catering, refreshments, and housekeeping services are available
3.1 The top features for finding the perfect office for Rent in Abu Dhabi
Many factors must consider while searching for an office for rent in Abu Dhabi. The most important ones are listed below:
When renting an office in Abu Dhabi, one of the most important factors is the location. Therefore, the space should be conveniently accessible, allowing the effective operation of the firm. It might imply that you should look for convenient parking or transit.
On the other hand, looking for an office on your own might waste your time. Instead, try renting office space in Abu Dhabi with the advice of a professional provider such as Connect Business Centers to make the process easy for you.
Possibly, your rented office in Abu Dhabi will not work without updated utilities. Consequently, have a trusty Internet connection and a phone that someone always answers. In short, be sure that they are currently available, rather than just planned, in the workplace.
It applies to both the place itself and its surroundings. Is there a decent selection of local amenities? Do you or your workers value having quick access to coffee shops or restaurants? Is your company reliant on postal services or banks?
For instance, the comforts of the building might include enough bathroom space or access to a kitchen. Build a list of non-negotiable characteristics and battle for them.
Find a long-term gainful office space to rent in Abu Dhabi. Also, you should only pay for services and amenities that you utilize, not simply because they exist. Be sure that the charges are straightforward to know what you are spending.
3.2 What other criteria should you examine while looking for a place to rent in Abu Dhabi?
Comparisons in the world of Abu Dhabi offices for rent can appeal to other elements to make a better choice. See the list below to learn about the other pertinent variables to consider.
Will this location allow your company to expand? Is it suitable for both your immediate and long-term requirements? Will there be adequate space for equipment and supplies to be stored? Is there a place for personnel to relax when they take a break? Is the structure well-maintained? The facility must be secure at all times.
The external and internal design of your rented office space in Abu Dhabi might impact the image of your firm. Hence, ensure that your workplace is built in a current style and outfitted with modern and fashionable materials.
Doubtless, you want your Abu Dhabi rental office up and running as soon as you register it. You do not want to install furniture in your new office since it will cause delays. Consider renting a serviced office where all you have to do is move in and start working.
Workplace alternatives distinct to a private office
Your work mode may shift from time to time. For example, you may need to work as a team rather than alone for a while. Inquire whether communal workstations or coworking spaces are available on-site. Also, you might choose to work from home. Examine the availability of virtual office desks. If you require an actual business address yet operate primarily from home, this is a must.
4. How can we help you select an office for rent in Abu Dhabi?
This article is a complete guide to finding the best office for rent in Abu Dhabi. Moving to that stunning place is more affordable with a correct ally. In that sense, we help you search for a perfect office for rent through our gallery of available properties and advanced search tools.

Would you like to find the best office space provider using? You can access a collaborative and whole serviced office by calling us at +971 43 316 688 or you can also write us an email to explain us all of your questions at contact@connectbusinesscenters.com. Do not wait and contact us!
The UAE-based job search platform thetalentpoint.com offers you many job vacancies you can easily apply for. If you want to send your applications via email, you can do so through contact@thetalentpoint.com.