Perhaps the splendid aspects of Dubai might make people people at all businesses in the country must be expensive. But that is not the case. In Dubai, the offer of products and services reaches all types of population, some wealthy, others not so much. The market for firms in the business centers area does not escape the same logic. Today, we will discover the best business centers in Dubai.
In this article, we will focus on those centers serving customers with lower financial strength. We will touch on the following points:
What are business centers?
Is low-cost synonymous with poor quality?
Is the low-cost philosophy valid for Dubai?
Why work with an inexpensive business center?
What services do low-cost business centers provide?
How can we help you connect with the best budget business centers in Dubai?
1. What are business centers?
A business center is a company intended to serve other businesses in a so-called B2B (business to business) relationship. More specifically, the best business centers provide support services for businesses in unknown environments for the investor, regularly a foreigner. In Dubai, it is a frequent situation due to being the center of attraction par excellence for foreign investment.
Dubai is today one of the most luxurious places on the planet, with services of all kinds and infrastructures of the highest fame. Likewise, banking services are widely available and with many facilities for the business sector.
The services of the best business centers go through the complete formation of companies, support in all kinds of procedures, relations with government administrations, obtaining licenses and permits, getting immigration documents such as visas and residencies, processing business licenses required, and the like.
2. Is low-cost synonymous with poor quality?
The low-cost strategy implies offering what the clients are willing to pay by reducing the price to the maximum, stopping luxuries or extras. Hence, companies must know what in the supply chain can reduce these costs. Sometimes this means subcontracting external services.
Low-cost techniques are becoming more widespread in companies from different sectors. Businesspersons know that by lowering prices and cutting costs, it is more likely that their profits will increase instead of decrease. Most of the time, thanks to gaining access to new clients.
In general, many people think that a low-cost strategy is not only lowering prices but also fewer quality services. Poor quality hid by the supposed use of powerful marketing tools.
2.1 Low-cost with quality
Truly, contrast through price is possible to achieve by lower quality, but it is not the only option. There are many ways to increase sales without affecting the quality that consumer essentially wants.
It is about identifying benefits, comforts, and extras that customers like but do not really need. Then, to convince them to leave them aside, ensuring that the quality of what they really want is not affected.
The strategy emerges by offering these prices throughout the year and not just at times or as special offers. Only then does true differentiation take place.
Of course, great offers can also come from the most costly companies, such as proposing the first month free or deep discounts on specific dates. But that does not change the essence of the price segment those companies always serve.
3. Is the low-cost philosophy valid for Dubai?
Cost reduction strategies are also valid in Dubai. Even in this wealthy Emirate, customers are willing to give up some luxuries and other comforts for a better price.
Therefore, any business center, without fear, could develop low-cost strategies to reach these clients. In addition, you should remember that in no case, as we have already pointed out, low prices are synonymous with low quality.
The business centers' companies do not escape these options. Thus, we see that these firms in Dubai regularly offer all possible products (starting your company from zero, virtual offices, coworking rooms, complete or specialized PRO services, processing of visas and usual or special licenses, and the like). But each of these services must target either the typical average investor or a high-end financial institution. Business centers can then apply these strategies to all of their offerings or just a subset of their services. Thus, apply only to the renting office segment.
For example, in the great Dubai Marina area, where there are a few business centers, we have the case of high-end offices rented for more than 30,000 AED monthly. But in this same area, for the low-cost segment, there are offers for less than 3,000 AED per month. It is a notable difference in the prices, even though both offices are in first-rate buildings with infrastructure and technology like the ones owned by large multinational corporations.
4. Why work with an inexpensive business center?
First of all, there are excellent options for low-cost investors from all over the world. They are complete and competitive.
The business centers in Dubai offer office space solutions for high-end establishments, as well as of businesses of all sizes. There are small and medium entrepreneurs who want to maximize their investment using mainly cost-dropping strategies. Many want and need partners among the best business centers that share their philosophy.
Many investors prefer these offers to take advantage of opportunity costs, not only due to a lack of capital. In the same way, some investors have a low ceiling of funds and take advantage of offers of quality services at relatively low prices that fit their needs.
In conclusion, there is a quality offer and a solvent demand at those levels that have become a thriving market.
4.1 Entities and policies that facilitate the development of these markets
An aspect exploited by these inexpensive business centers is that the economy of Dubai is developing with the support of the State and local governments. An environment of support to enable all types of investment has produced a very high availability of infrastructure and services that allow building attractive offers for all segments.
In other words, low-cost business centers in Dubai also take advantage of the exclusive ambiance where they are working. They are considered similar to the most luxurious providers in all main matters.
All budget centers in the UAE are fulfilling their tasks of supporting foreign investors by providing them with an environment without unnecessary impediments and stress.
4.2 How to find low-cost business centers in Dubai?
The demand for business center services in the UAE of diverse nature is still growing. Along with that, processes of diversification and specialization within this industry have also led to the emergence of companies with services dedicated to specific searching and creating ties type B2B more specifics, developing their own tools.
In this sense, the segment of the most affordable business centers also deserved this advance, joined with the tools that could identify, classify and make visible all of them to those who could want their services.
As a result, demanding bidders can be found more easily on the market every day as some business centers have specialized in promoting these meetings.
An example of these dynamics is our company, having the largest database of business centers located in the UAE. Also, it has the best technology available to drive precise searches and establish relationships that suit any needs.
5. What services do low-cost business centers provide?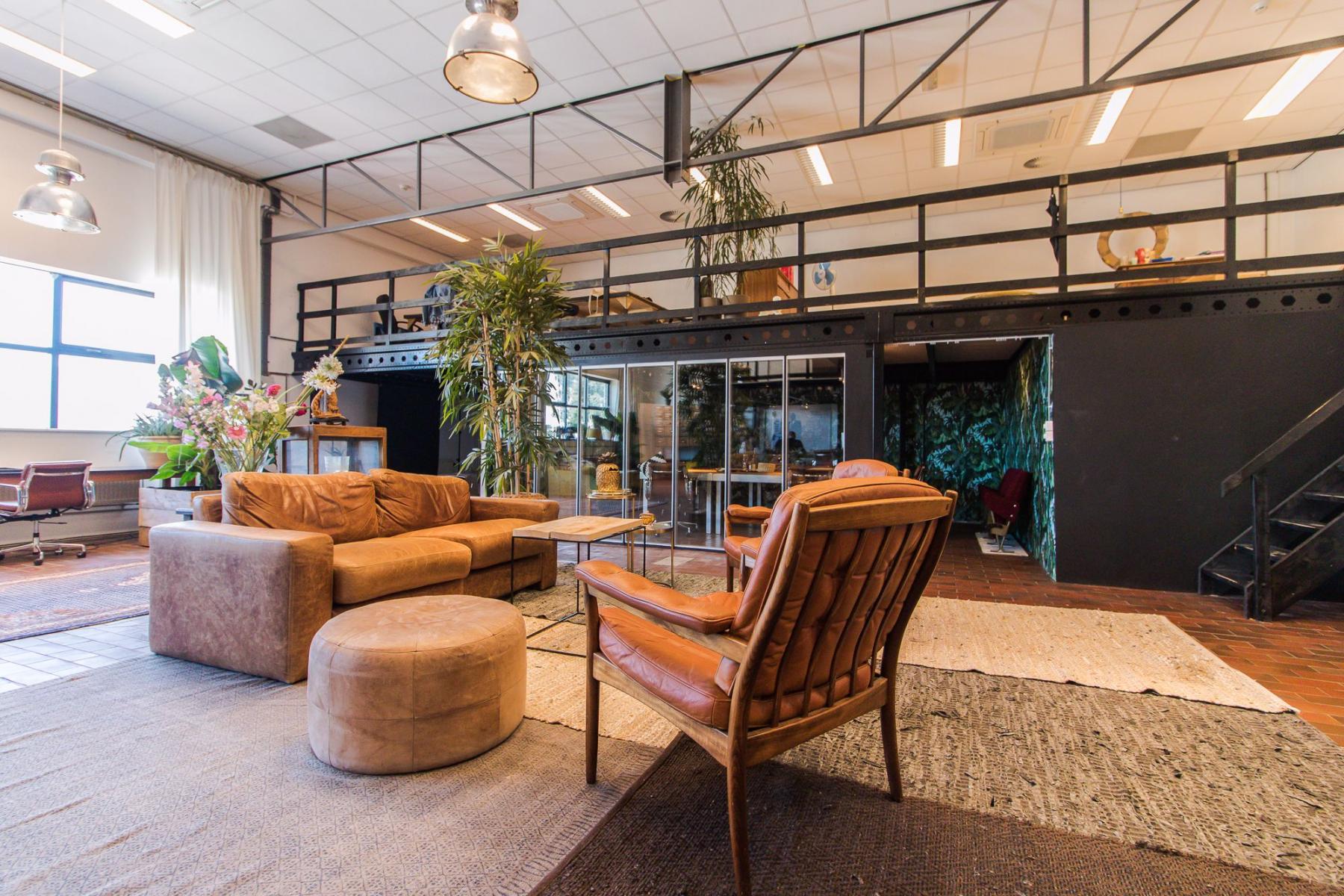 A budget business center in Dubai Marina, for example, has everything that a traditional one offers. For this reason, it is always advisable to confirm that what you want is in the offer and in its conditions.
Although these low-cost establishments can work with all types of clients, including the most solvent of all, it is clear that they are more focused on investors from small enterprises, start-ups tied to something new, freelancers, young entrepreneurs, among others.
Even with their low prices, these firms offer the best to all kinds of clients within their services.
5.1 Specific services offered
Usually, the services provided by an economic business center are the followings:
Multiple kinds of licenses
In Dubai, there are different licenses to run a business, depending on the type of company you intend to open, the location, and other factors.
In this regard, you can find the following types of licenses: trade licenses, professional licenses, industrial licenses, and tourism licenses. Then, you have to consider if your company will be established on the Mainland, in a Free Zone, or if it will be Offshore.
As with licenses, visas are of a different order. You can get simple residence visas for you and your family, investor visas, worker visas, and even golden visas.
The stellar offer of every business center is to set up your company from zero. That implies adding much of the above: registration, support in all kinds of procedures, obtaining licenses and permits, getting immigration documents such as visas, residences, and similar.
The real estate activity of business centers is immense. It includes renting all kinds of office facilities (virtual offices, coworking, meeting rooms, training rooms, and the like) from the simplest to the most improved with all facilities.
Closely related to all of the above, PRO services (public relations officer services) are the perfect tool for starting up and obtaining all kinds of documentation and checking your duties, so as not to fail and do so without headaches. A public relations officer is a strategic assistant. With them, you can take for granted all the services listed above.
5.2 Reliability and need for these services
It is interesting to point out all these services are necessary and fruitful. In particular, those aimed at obtaining business licenses and investor visas, without ignoring the benefits in the hiring of local workers, administrative support services, or accounting, for example.
Let us also highlight another feature of business centers focused on low costs: their approach to the most local government sector, a key element to manage all the business. Almost all sudden problems related to licenses, immigration, travel permits, private residence, work of closest partners, and more are solved there.
In the end, all services need a provider able to have an excellent relationship with the local government. And its services can extend not only to the start-up of the company but to its entire life cycle, which includes employees, suppliers, and customers.
6. How can we help you connect with the best budget business centers in Dubai?
We hope that the information we provided has met all your expectations. We presented in detail the features of the most inexpensive business centers. That is one of our most important tasks since we are a hub specialized in promoting links between business centers and new investors in the UAE.
As we pointed out, our prime firm, Connect Business Centers, is the one that has the largest database on business centers in operations in the Emirates. Thus, you can find the best offer for each investor by location, services, and prices. We help you throughout this process and guarantee your contact with the most budget business centers in the region, accessing all services.

The staff and experience of Connect Business Centers are at your disposal in Dubai. You can request all the information you need by calling us at +971 43 316 688 or sending an email with all your questions to contact@connectbusinesscenters.com. Contact us!
If you want to discover the most recent job vacancies, thetalentpoint.com is the site you are looking for. You can either create an account or send your resume to contact@thetalentpoint.com where it will not be stored.