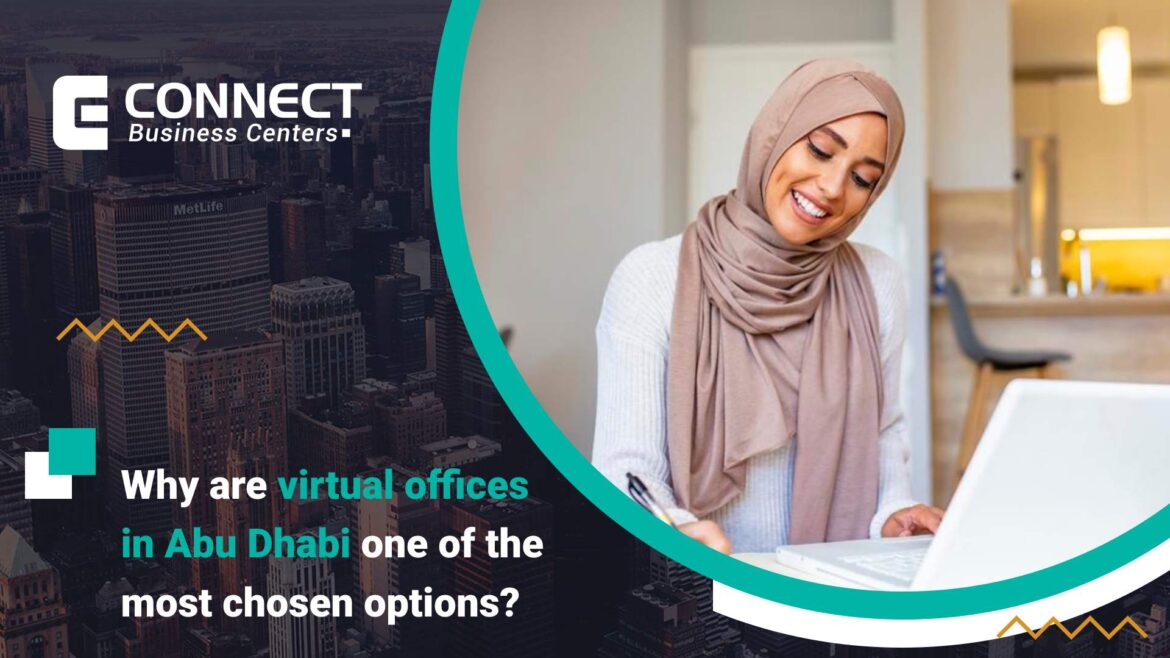 A virtual office is a rentes space with online business solutions that allow employees to work from anywhere. That lease can be an address that is not occupied or only eventually used.
It allows small and medium-sized businesses to benefit from all the pluses of an admired address, landline numbers, and team support without binding to rooms. In this sense, the concept rides alongside those of serviced offices and coworking spaces. It is taking advantage of the latest evolution in business strategies and technologies.
In this article, we will analyze the virtual offices in Abu Dhabi. We will cover the following points:
Are virtual offices real offices?
Why are the investors seeking virtual offices in Abu Dhabi?
What are the main characteristics of virtual offices?
What is the offer of virtual offices in Abu Dhabi?
Know the strategies and tactics behind the use of a virtual office
We can help you take advantage of virtual offices in Abu Dhabi
1. Are virtual offices real offices?
A virtual office is a real but not traditional workspace. To simplify, it offers all the facilities of a physical office plus a few extras. So, the tenant receives an address almost anywhere and acquires technical capabilities to work remotely with their customers, employees, and partners, wherever they are.
In a few words, a virtual office is a concept focused on the maximum use of technology to reduce the need for physical infrastructure and allow full mobility.
1.1 Taking advantage of virtuality
To clarify, virtual offices do not have to be 100% virtual, not having any relationship with physical space (although they should be assigned a supposed physical address). Typically, it has all the signs of being in a physical location with shared resources for correspondence, receiving some clients, occasional team meetings, and special events.
Naturally, any ​​virtual office provider must be able to deliver an address in the desired location without renting an actual space. Thence, they enable employees and business owners to work remotely by providing a range of business functions accessible over the Internet. Obviously, it is the main virtue of virtual offices.
In this case, the idea arose when new technologies converged with new operational strategies in businesses. It is a mix of online communication, market growth, and interactive services that allows you to connect nearly wherever.
2. Why are the investors seeking virtual offices in Abu Dhabi?
Abu Dhabi is one of the friendliest places to do business worldwide, according to the World Bank. Thus, Abu Dhabi has built a durable and robust infrastructure to support sustained and innovative investment.
2.1 Iconic towers
Of course, the most iconic sites of Abu Dhabi for a virtual office are the Etihad Towers and the World Trade Center.
Conrad Abu Dhabi Etihad Towers
Conrad Abu Dhabi Etihad Towers is located on a private beach in the Al Bateen neighborhood and connect to Al Wahda Mall and Abu Dhabi Mall. Of course, those wishing to experience the area can explore the Abu Dhabi Corniche and Corniche Beach.
It has three towers:
Burj Mohammed Bin Rashid is the tallest building in Abu Dhabi and the skyscraper with the most floors in the city: 381 meters and 88 floors.
The Central Market Hotel Tower is the shortest of the three buildings but still stands 255 meters and houses 58 hotel floors.
The office tower. It has a height of 278 meters and 60 floors.
2.2 The free zones
In addition to the great sites already cited, there are five free zones to establish your virtual offices in Abu Dhabi. A brief presentation of them is as follows:
Abu Dhabi Airport Free Zone (ADAFZ). It covers the aviation facilities, logistics, and similar associated with airports and trade activities.
Abu Dhabi Global Market (ADGM). In this case, it is a free zone that focuses on financial services but supports non-financial and retail businesses.
Masdar City Free Zone (Masdar City). It aims to be a world leader in clean energy and make sustainability solutions commercially viable.
Khalifa Industrial Zone – Abu Dhabi (KIZAD). It is a mixed commercial, logistics, and industrial free zone. It is part of the Abu Dhabi Ports Company that owns, operates, and manages ports and terminals. Production and logistics are its strengths.
Twofour54, Media and Entertainment Center (twofour54). It is a free zone aimed at building a media and creative cluster.
3. What are the main characteristics of virtual offices?
Ultimately, the Business-Center-type companies are the most relevant in these markets. Usually, as suppliers, they offer packages with multiple choices, from a simple call center with a semi-fictional but prestigious address to a serviced office with all the options such as conference rooms, kitchen, and luxury amenities. As a result, the offers adapt to the needs of each client.
3.1 Crucial features for everyone
Absolutely, this business is not a matter of fashion to look for a virtual office in Abu Dhabi. Indeed, there is a tie to remote work and even a need for many people and organizations. Let us summarize some of their main characteristics:
Firstly, offices could be fully remote, even to work exclusively from your residence.
They are for rental, with the support and facilities of a fully serviced office on-demand
Through integrated information technologies, firms of any size can operate in any virtual location.
They give advantages for contracting remotely. Renting virtual offices in Abu Dhabi allows you to benefit from talents wherever they are.
When a venture realizes these benefits and adjusts its organizational culture, it can raise its efficiency.
3.2 For who are these types of offices?
Virtual offices in Abu Dhabi are for all businesses and entrepreneurs.
Sure, the flexibility and wide range of benefits of a virtual office in Abu Dhabi enable many businesses to increase their sales. For example:
People who have just started their business and who do not want to use their home address or mobile phone number on their papers
Companies that know they can serve different countries but need to show their interest there to win business
Professionals who work from home but need to maintain a strong marketing identity
Likewise, sales teams that spend most of their day with the clients need a safe and productive space to work between meetings.
Finally, some global travelers require consistent premium offices and support in the most dynamic cities.
4. What is the offer of virtual offices in Abu Dhabi?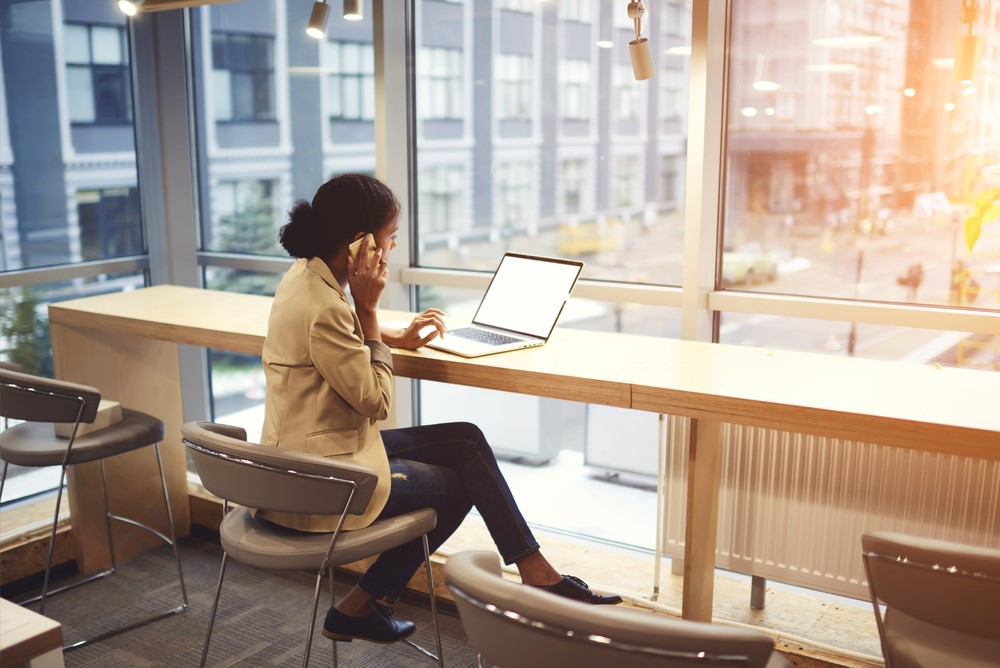 The evolution of mobile communication and technology has opened up different ways of working, with much greater value placed on connectivity and flexibility in the work environment.
Virtual office packages in Abu Dhabi must help businesses that have understood the importance of having a presence at an address without committing to renting a physical office.
Due to that, the technological support for virtual offices in Abu Dhabi must guarantee live communication in real-time from different locations and cloud access to all the required documentation.
4.1 Standard virtual office solutions in Abu Dhabi
Altogether, the standard services offered by a virtual office include:
A business mailing address
It helps companies appear more prestigious than they would otherwise be.
If you are hosting meetings in your virtual office, it makes the office feel more tangible to your clients and business equals.
An envelope opening and scanning service anywhere
It is a service used for scanning all the posts and emails that you receive wherever. So that you can always stay managerially updated.
You may not have access to a full-time desk, but at least be able to host meetings in that place.
Telephone answering services and voice mail
It helps you manage your incoming calls. You do not have to offer your mobile phone. Instead, use an actual landline number to look more professional.
4.2 High-end virtual office solutions in Abu Dhabi
Doubtless, the success of virtual offices is a rotund fact in Abu Dhabi and worldwide. Providers supply not only an address and phone number but also an IT complex, support when needed, and access to a global network of workspaces.
Thus, the best providers of virtual offices in Abu Dhabi offer packages associated with hundreds of millions of dollars in investments in communications networks. Plainly, they have first-level infrastructures for clients anywhere in the world.
They include in the packages cloud services, an essential part of a virtual office in Abu Dhabi and anyplace, as they allow access to corporate information from wherever with an Internet connection.
In addition to all the above, the most high-class virtual offices providers in Abu Dhabi are capable of supplying you with:
Real-time control of your services
Professional and motivated in-house team providing stringent corporate services
Five-star quality meeting rooms, on-demand
Access to video conferencing and online meeting hosting
Admission to a portfolio of online trading tools
5. Know the strategies and tactics behind the use of a virtual office
Renting a virtual office is currently one of the most growing businesses. It appears to be about real estate solely, but it is also about corporate strategy, client management, human resources, and technology. Using virtual office leasing in Abu Dhabi might be the best decision you have made in a long time.
In short, organizations that rent remotely have a worldwide presence, hire native talent, cut overhead, and reach out to new clients. Looking at these sorts of objectives, we can see the importance of this workplace.
5.1 Strategic choices
To use virtual offices requires a careful business planning to:
Gain access to the most appealing markets
Motivate your employees rather than using control
Use more effectively the technology tools
Manage corporative identity
Manage cost-cutting strategies
In summary, here are your options:
You could select a location and use it as your company address. It might work for enterprises that want new storage and access to transportation.
Look for a remote location to employ as a virtual office. It is for workers who wish to live in the country or near the sea yet can commute quickly for relevant meetings.
Rent the necessary remote office in a large city and work with remote virtual assistants to cut employee expenditures. It is most likely the best solution for young freelancers or start-ups.
Rent a private office, use all the amenities, hire in-house staff, and maintain team collaboration. It is possible only for firms that are already profitable and have cash flow.
5.2 Tactics for using virtual offices in Abu Dhabi
At this point, it is necessary to be attentive to the micro-management of all situations so that they will not be a source of trouble. We highlight:
Use a provider capable of supplying you with a real network of offices, if you need rooms in case of an emergency or due to legal requirements
Establish a results-based management approach
Use an appropriate dashboard for staff control
For those tasks that you consider less technical, recruit some virtual assistants using a trusted platform
Even rent a physical desk space if you need it. The workers who require a constant project collaboration should be internal
If you need to be close to the action, take advantage of an on-site team and a virtual assistant
Bring people into your business using all of the remote team collaboration platforms out there
6. We can help you take advantage of virtual offices in Abu Dhabi
The offer of virtual offices in Abu Dhabi is increasing. Of course, it is a situation that opens opportunities. We have presented the most relevant aspects to nourish your thinking. It is time to gain the benefits of new locations, more inspired employees, and lower overhead.

Our firm, Connect Business Centers, can help you find the best virtual offices in Abu Dhabi. We offer you an extended database of properties in the UAE, the most complete in the region. Also, our staff is always at your service. Request all the information you require by calling us at +971 43 316 688 or sending an email at contact@connectbusinesscenters.com.
If you are searching for new opportunities to work, you can access them right now by creating an account on thetalentpoint.com. Once you are there, you can start to focus on finding the best vacancies. You can also apply through contact@thetalentpoint.com.